Our company is producing precision stamping parts made of all kinds of metal, with material width from 0,05 to 5,0 mm. By request, we are developing and constructing the related stamping- and forming tools. Due to our wide range of production machines, we are able to supply all quantities, ranging from few prototype parts over small series up to large series with several million parts per year.
We are handling all metals and are supplying the stamping parts in all forms, as loose piece, reeled or packed in blisters, in one way- or returnable packaging. Together with our partners, we are able to supply all common follow-up and surface treatments.
We demand the highest standards of quality, this reflects - on the one hand - in our certficiations to ISO/TS 16949 [139 KB] and ISO 9001 [139 KB] and, on the other hand, it is confirmed in our long-term business relationships to the most prestigious german and international companies again and again.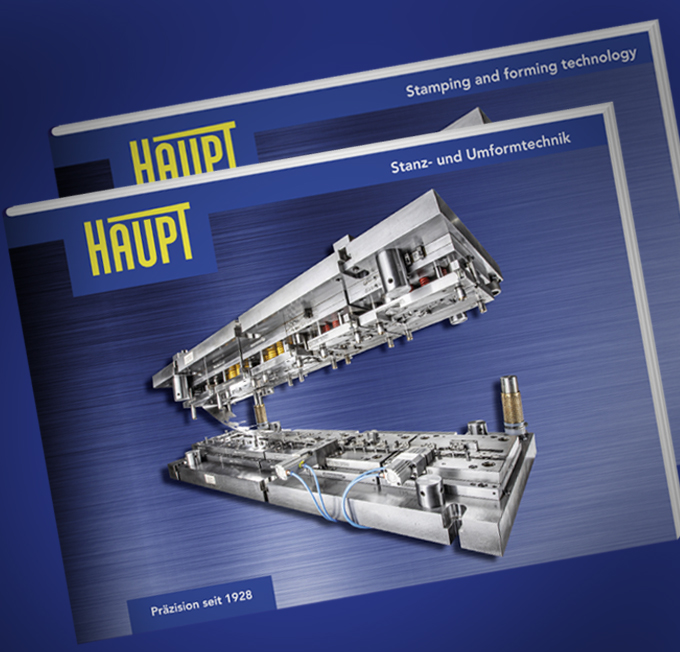 You can download our company brochure here [1.064 KB] (bi-lingual, pdf format)
Company Movie
Here you can view our Company Movie to give you an impression of our company.