The company produces precision stamping parts from a variety of metals in thicknesses ranging from 0.05 to 5.0 mm. Upon request, we also design and develop the associated stamping and forming tools for you.
Our wide range of production machines allows us to supply quantities ranging from a few prototype parts and small series up to large volumes reaching several million parts per year.
We process any type of metal and produce stamping parts in a variety of shapes. We can deliver parts in bulk, in reels or blister packs, and in disposable or returnable packaging. Together with our partners, we are able to supply any standard finishing and surface treatment.
Our top quality standards are not only reflected in certifications according to IATF 16949 [139 KB] and ISO 9001 [139 KB], but are especially manifested by our long-term business relationships with the most prestigious German and international manufacturers since 1928!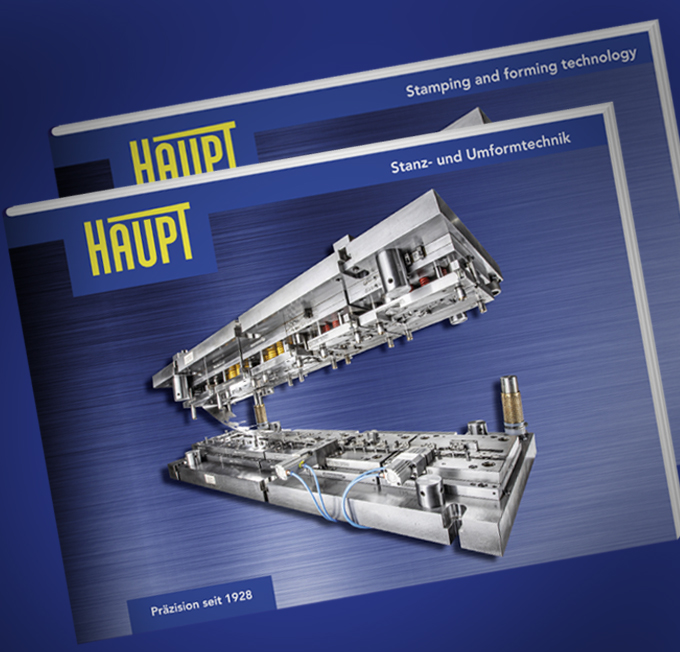 You can download our company brochure here [1.064 KB] (bi-lingual, pdf format)
Company Movie
The movie provides a glimpse into the life of our company.